What we like at Ma Petite Assiette is to meet people who share the same values as we do when it comes to baby food.
And we recently had the chance to meet with Stéphane Pocidalo, co-founder of Chief Bambino.
BAMBINO CHEF, BUT WHAT IS IT?
That's just a great idea. A social media and kitchen video for parents and young children.
Each week, the team invents a culinary fable, a video recipe featuring seasonal products. The idea is to make children aware of eating well, but also to introduce them to new foods.
Jellyfish and green bean, potato and tomato, crescent and fig.... we loved discovering these beautiful stories that highlight our culinary heritage. Hurry up and see them!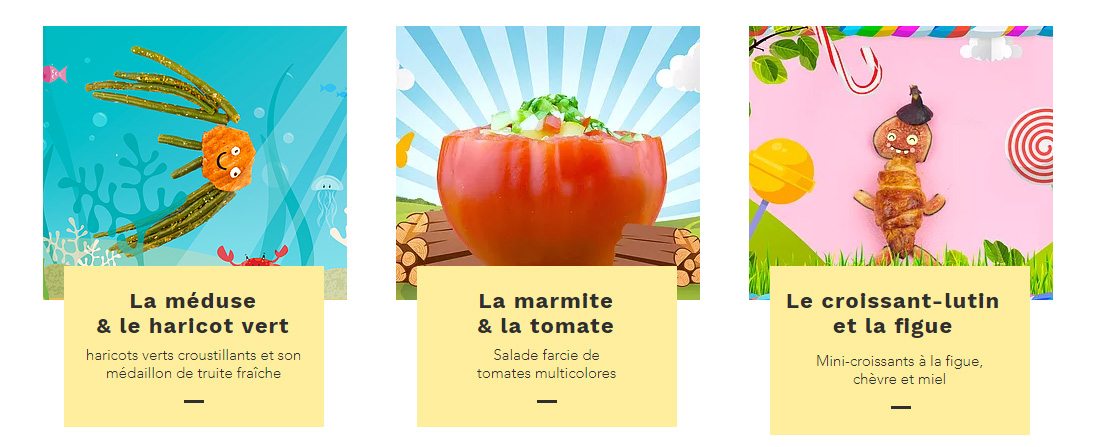 The very young company, launched in April 2018, decided to surround itself with the best (and we love it!) to get its playful messages of culinary education across. It is indeed the very famous starred chef Michel Roth (just that...) who is the official sponsor of Chief Bambino.
It's a great way to make parents want to share a moment with their children in the kitchen, to make them discover and appreciate seasonal fruits and vegetables. Congratulations and long live Chef Bambino!
We're not done telling stories on our plates with good products! 🙂